Part Time
Category: Other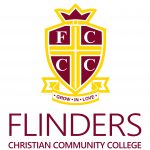 Website Flinders Christian Community College VIC
Joshua Centre (Autistic Education) Director,
VIC Part time role (increasing to full time in line with student numbers) Commences mid year 2021
Flinders Christian Community College is a co-educational, non–denominational College with campuses located at Tyabb, Carrum Downs, and Mt. Martha offering education from K – 12. Flinders College seeks to achieve long term educational outcomes related to student understanding and dispositions for life-long learning. The Christian values of the school provide a stable foundation for living in a changing world, and equip students to face the challenges of life with hope and purpose for the future. In 2022 we are opening The Joshua Centre, a special purpose educational facility that supports students on the Autism spectrum.  The Joshua Centre will be located on the Tyabb Campus and will provide a differentiated learning program and environment that is better suited to the sensory needs and routines of students with Autism. We seek to see students with Autism not just survive, but instead thrive, be bold and courageous in their learning, social connection and wellbeing in order to live a full and purposeful life. The Joshua Centre Director will guide the establishment, launch and ongoing leadership of the centre moving forward.
What would an Education look like at the Joshua Centre? The Joshua Centre will provide a Christ-centred education for students on the Autism spectrum. We will start with Grades 2 – 4 and add additional Grades every year. With class sizes of no more than 10 students, the Joshua Centre will provide students with an individualised and differentiated learning program. A teacher and a full time Educational Support staff member will support not only the learning, but also the students' development of social, problem solving and functional life skills at an important developmental stage of a child's life. It will be located on the Tyabb Campus of Flinders Christian Community College, students at the Joshua Centre will have opportunities to integrate in a limited number of mainstream classes where appropriate. The Joshua Centre will provide an opportunity for students to receive additional onsite support through Psychologists, Occupational Therapists and other approved practitioners. The learning spaces, play spaces and uniform will be designed to provide students with a sensory environment that maximises students' comfort when at school and minimise unnecessary anxiety or stress.
More information, https://www.flinders.vic.edu.au/tyabb/the-joshua-centre
If you would like further information about the role please contact Mr Nick Haines, Campus Principal Tyabb Campus on 03 5973 2000
Applications close Friday 23rd April 2021