Full Time
Category: Primary Teacher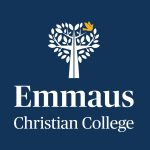 Website Emmaus Christian College
Motivate and inspire young people to achieve their potential at our Brooklyn Park Campus.
• Join a distinctly Christian Community
• Passionately teach in a growing school
• Multiple, ongoing positions starting in January 2023
About Emmaus Christian College (SA) Emmaus Christian College is an independent, non-denominational Christian school. We provide high quality Christian education to children and young people who are from Christian families that are actively involved in their local church and other families who fully support the involvement of their children in the Christian teaching, life and expression of the school. Emmaus Christian College is one school, two campuses. The Brooklyn Park Campus caters for ELC to Year 6. The South Plympton Campus caters for Foundation to Year 12. Both campuses offer a seamless pathway to Year 12 where children who have been offered a Foundation to Year 6 position at Brooklyn Park, have at the end of Year 6, a guaranteed entry into Year 7 at the South Plympton campus. At Emmaus Christian College we want our students to:
Belong – to know others and be known
Flourish – to discover and grow into who they are in Christ
Think – to build their knowledge, apply their skills and discern the truth
Respond – to respond to the call of God in their lives
Key Purpose The appointed teacher/s will be responsible for teaching in a primary classroom at our Brooklyn Park Campus. The successful applicant will be part of our growing team of committed Christian teachers and have support from teaching colleagues and school administration staff as they support the needs of students in their classroom. As a successful applicant you will:
Have excellent skills and understanding of teaching and learning in a primary school setting, utilising a range of teaching methodologies.
Create a warm and caring learning environment in your classroom.
Work co-operatively with colleagues in a team setting, providing a curriculum which is challenging and engaging for students.
Work in collaboration with other staff to ensure a distinctive Christian education by motivating, inspiring and aligning practice with the College Vision, Mission and Values
Encourage students in a positive and supportive learning environment where student achievements are acknowledged.
Support and encourage a strong sense of community in the College.
For further information, please refer to the position description at https://emmauscc.sa.edu.au/about/employment Selection Criteria
A committed Christian with a deep desire to serve Jesus Christ as Lord
Demonstrate a passion for Biblically based Christian education
Demonstrated experience in teaching in a primary school setting
A strong understanding of literacy and numeracy development, catering for students with a range of learning abilities
Excellent behaviour management skills, contributing to a safe and caring classroom environment
Evidence of high-level interpersonal skills and experience in working with staff, parents and students
Demonstrated ability in problem solving, flexibility, priority setting and time management
An appropriate qualification in Teacher Education
Applicants should provide:
Curriculum Vitae
A cover letter that addresses the Selection Criteria
A completed Emmaus Christian College "Application for Teaching Position Form" found on our college website https://emmauscc.sa.edu.au/about/employment)
Applications can be emailed to recruitment@emmauscc.sa.edu.au  Applications close Wednesday 27th July, 9:00am Contact Details: For further information about this position, please contact the Human Resources Manager on 8292 3888 or email hr@emmauscc.sa.edu.au