Full Time
Category: Support Staff – Education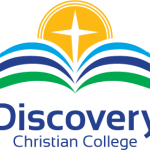 Website Discovery Christian College
Discovery Christian College is a co-educational Prep to Year 12
Discovery Christian College (QLD) is a co-educational Prep to Year 12 learning community located in Agnes Water, Queensland. The holistic College curriculum encompasses academics, vocational education, creative arts, music, sport, outdoor education and Christian character development, to ensure a broad suite of opportunities for students to pursue their passions and experience success.
The Position
As a result of continuing growth in the College community, we are seeking to appoint a highly talented Teacher's Aide for a full time permanent position, commencing prior to the end of Term 2, 2022.
Requirements for the position
The ideal team member will be keen to work cooperatively with Primary and Secondary teaching staff to provide support to students across a range of ages, grades and needs. They will be an experienced Teacher's Aide with some supervisory and administrative experience. They will hold a blue card, be keen to work cooperatively with a team dedicated to excellence, have been, or be prepared to be, fully vaccinated against COVID as per the current Direction for High-Risk Settings, and have outstanding interpersonal skills.
To apply for this position, please submit the following:
1.       Cover Letter
2.       Curriculum Vitae (CV)
3.       Employment Application Form (Available from the College Website)
Applications should be addressed to:
Mr Josh Counsel | Principal
Email: hr@discovery.qld.edu.au
Phone: (07) 4974 7336
Applications close at 4 pm on Friday 27th May 2022. Please note that the College reserves the right to fill these positions prior to the closing date.