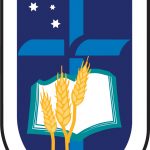 Website Dalby Christian College
Dalby Christian College (QLD) is a co-educational, Prep-Year 12 Christian School with secondary boarding and an Early Learning Centre. The College was established in 1981 and teaches from a Biblical Christian Worldview with the purpose of equipping young people of character and purpose in Christ.
The College is seeking a full time or part time Library Manager to commence term 1, 2022.
This position is a term time position.
We are looking for a suitably qualified individual who is committed to the philosophy of Christian Education.
The successful applicant will:
·         Be highly motivated and organised in building effective library and information services and programs.
·         Have an understanding of the role of the librarian and have the ability to creatively enhance a rich learning environment.
·         Manage the day to day operation and resources of the library.
·         Have a passion to see each child achieve their potential.
·         Have the ability to work well in a team environment.
·         Have a commitment to pastoral care and extra curricular activities.
For an application form please email office@dalbycc.qld.edu.au or phone the college on (07) 4672 4222
Applications should be marked "Confidential" and forwarded to arrive by Friday 29th October 2021,
to office@dalbycc.qld.edu.au or post to:
The Principal
Dalby Christian College
2A Mary St
Dalby QLD 4405