Full Time
Category: Senior Teaching Staff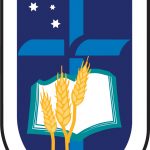 Website Dalby Christian College
Dalby Christian College (QLD) is a co-educational, Prep-Year 12 Christian School with secondary boarding and an Early Learning Centre. The College was established in 1981 and teaches from a Biblical Christian Worldview with the purpose of equipping young people of character and purpose in Christ.
The College is seeking a Head of Enrichment to commence 2022.
The successful applicant will have:
Have a passion to support students with special needs.
Patience and empathy with students who have learning difficulties.
Highly capable in teaching students with learning difficulties in small group situations.
Excellent administration skills to manage the Enrichment Department.
The ability to provide leadership and direction to staff working in the Enrichment Department including enrichment teachers and teacher aides.
A strong affiliation and support of the Christian ethos of the College.
For an application form and position description please contact the College Office on 4672 4222 or email office@dalbycc.qld.edu.au.
Applications should be marked "Confidential" and forwarded to arrive by Friday 3rd December 2021 to office@dalbycc.qld.edu.au or post to:
The Principal
Dalby Christian College
2A Mary St
Dalby QLD 4405