Full Time
Category: Primary Teacher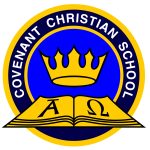 Website Covenant Christian School (ACT)
Covenant Christian School (ACT)
Covenant Christian School, (ACT)
A full-time (or part-time) Christian infants teacher for our Kindergarten/Foundation class is needed for 2022 (permanent position).
To fill a vacancy in our thriving junior primary school in 2022, we are now seeking expressions of interest from a Christian educator looking for a challenge in a supportive team environment. The applicant is expected to:
Be a committed Christian who is a member of, and actively involved in, a local Protestant Church.
Be part of a staff team that seeks to honour God in all that it does.
Have a commitment to educational excellence.
Contribute to the life of the school community.
Be a good model of personal dress, manner, language, humility and humour.
Obtain and/or maintain Teacher Registration with the ACT Teacher Quality Institute (TQI). – see www.tqi.act.edu.au .
Obtain and/or maintain the ACT Working With Vulnerable People card.
NOTE: An appreciation of the value of an intensive phonics-based approach to teaching reading is essential. The school currently uses LEM Phonics and has successfully used Spalding in the past. Training in LEM Phonics will be provided if required. This position is full-time and permanent for the right person. The vacancy will commence in January 2022.
Covenant Christian School offers a competitive salary package including superannuation in a supportive environment where Christ is honoured as Lord.
Apply using the Teacher Application Form (download from http://www.covenant.act.edu.au/employment/)