Full Time
Category: Secondary Teacher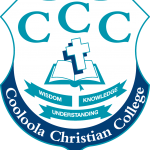 Website Cooloola Christian College
We are a P to 12 co-educational Christian school in Gympie.
Cooloola Christian College, QLD
An exciting opportunity exists for a Secondary Design & Technologies Teacher to join our teaching team in a permanent full-time (1.0 FTE) role.  Subjects include:
•Year 7 – 10 Design & Technologies, including Industrial
•Pastoral Care class
Successful applicant will commence at the start of term 1 in 2022.  Applications will remain open until the position is filled.  An application form is available at www.ccc.qld.edu.au which can be sent to hr@ccc.qld.edu.au. For further information, please contact HR Officer on 5481 1000.
Position Title: Secondary Teacher
Employment: Permanent
Award: Educational Services Teachers Award 2010
Level/Salary:  Assessed per above Award
Commencement Date: Term 1, 2022
Full-time/Part-time: Full-time
Reports to: Director, Teaching and Learning
Direct reports: NA
CCC Commitment 
Cooloola Christian College is committed to providing a child safe environment where students feel, and are, safe. The College maintains a zero tolerance for child abuse. Every person involved in the College has a responsibility to understand the important and specific role they play, both individually and collectively, to ensure that the wellbeing and safety of all students is at the forefront of every decision they make.
Position Objectives 
The overall objective is to provide quality instruction to students within the College's Biblical framework.  Within this overall objective, the teacher's role will be to:
– Develop, provide, and evaluate programs and services to meet the physical, social, emotional, educational, and spiritual needs of individual students
– Establish learning programs and manage the assessment and reporting to parents and students on the goals and achievements of each student in relation to established program objectives and criteria
– Provide for the physical, social, emotional, and spiritual wellbeing and safety of students while at school and enhance their overall development towards effective citizenship and mature Christian adulthood
– Manage, develop and co-ordinate the provision of internal and external welfare and support services to students and parents, with the close cooperation of the Associated Churches and the Student Wellbeing Team, to address emotional, physical, social and spiritual issues impacting students and their education
Qualifications, Skills and Knowledge
– Current Queensland Teacher registration
– Strong verbal and written communication skills
– Demonstrated initiative and time-management skills
– Demonstrated enthusiasm and creativity
– Ability to be an active and supportive contributor in a team environment