Full Time
Category: Other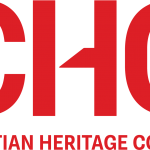 Website Christian Heritage College
A fully accredited private higher education provider.
Christian Heritage College, QLD
The Position
An eLearning position exists within Online Learning.
One Full-time position available with consideration given to part-time requests.
About Christian Heritage College
CHC is a fully accredited private higher education provider located at Carindale, Brisbane, that aspires to model a Christian higher education alternative. CHC exists to re-imagine how we think about human flourishing, vocation, calling and the integration of faith and learning across all fields of human endeavour.
About the role
Christian Heritage College is seeking a full-time eLearning Design Officer (eLDO), aligned with the beliefs, values, and vision of CHC, to join our Learning Design team. Within the organisational structure of CHC, the eLDO reports directly to the Director of Online Learning, Vice President Academic and collaborates actively with staff and external services.
The key responsibilities of the eLDO include the following:
Assist with the design, development, review, and continuous improvement of online learning at CHC.
Assist with the creation of learning modules, graphics, and videos (including animated videos) relevant to learning at CHC under the direction of the Director of Online Learning and Vice President Academic using eLearning software.
Collaborate with lecturers to assist with creating engaging eLearning solutions.
Provide support to the Director of Online Learning with setting, reviewing, implementing, and regularly monitoring long and short-term goals and initiatives in the light of current project needs specifically as they relate to online learning at CHC.
Proactively support lecturing and administration staff in the use of CHC's Learning Management System (LMS), Moodle.
Provide 'help desk' assistance to staff and students as required in relation to the LMS and online learning requirements and needs.
Assist with the creation and regular updating of LMS supporting materials.
SELECTION CRITERIA
The successful candidate will possess:
A demonstrated commitment to Christ-centred higher-education and an ability to support the Christian mission and purpose of CHC.
Experience/interest in the creation of eLearning resources with an aptitude for working with technology and various programs/applications.
Demonstrated ability to use eLearning and graphic design software.  Examples include (but are not limited to): Articulate, The Adobe Creative Cloud Suite, Canva, Kahoot, Padlet, Animatron, H5P
A can-do approach with essential planning skills and a keen eye on quality assurance and problem solving.
The ability to manage multiple projects, navigate competing priorities and meet deadlines.
The ability to be creative, insightful, and innovative whilst operating in a sometimes fast-paced environment.
Strong interpersonal and communication skills including excellent written and spoken English.
Self-motivation, excellent time management, and organisation skills.
The ability to work autonomously and as part of a small multi skilled team.
Mature Christian character and commitment.
A high level of confidentiality and sensitivity to information and privacy issues.
Accuracy and attention to detail.
Willingness and ability to accept responsibility.
An undergraduate or equivalent level qualification or relevant experience.
Other desirable skills include:
Experience in creating online learning/training for a variety of different courses.
Experience with evaluating course content.
Ability to use MS Office.
Knowledge and understanding of learning management systems.
Flexibility to adapt to changes within the higher education sector.
Understanding of online learning management systems (particularly Moodle™), online learning environments.
Understanding of online learning principles relating to pedagogy, andragogy and assessment.
HOW TO APPLY
Full position description is available on the CHC website.
The closing date for applications will be COB Wednesday 4th of August.
To be considered for this position, please forward an application via email to recruitment@chc.edu.au and include the following items:
Completed employment application form available on the CHC website;
Cover letter evidencing your suitability and experience for fulfilment of the criteria specified in the position description;
Full CV including qualifications and work experience;
Evidence of qualifications; and,
Names and contact details of three referees (including a Christian pastor/minister).