Full Time
Category: Other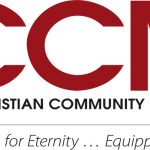 Website Christian Community Ministries
Christian Community Ministries (CCM), QLD was established in 2003 to provide administrative, financial, development and human resource services to a growing network of Christian schools. Today, it owns and operates twelve schools (eight in Queensland, one in New South Wales, two in South Australia, one in Western Australia), early learning (childcare) centres associated with five schools in Queensland, a campsite and outdoor education provider based in Queensland and a national Registered Training Organisation (RTO). The aim of CCM is to provide a values-based, Christian education for all who desire it. CCM has a workforce of more than 1,100 staff and is responsible for the education of about 6,100 students.
Applications are invited for the position of Accountant, based at the CCM Central Administration Office at Kingston (QLD). This full-time position requires working within the finance team to provide a range of accounting and administration services across the organisation. Remuneration commensurate with skills and experience (indicative range $70,000 to $85,000 per annum plus superannuation). It is expected that applicants will:
• Be a committed Christian, actively involved in their local church community and willing to support the Christian ethos of CCM;
• Have demonstrated ability to complete variable workloads to a high standard and to imposed deadlines;
• Have had prior Management Accounting work experience;
• Possess well developed administrative management and interpersonal communication skills;
• Demonstrate an ability to complete detailed work with a high degree of accuracy;
• Provide a satisfactory child-related employment clearance (positive notice "Blue Card").
An employment pack can be obtained from the CCM Central Office ccmfinance@ccmschools.edu.au Applications are to be submitted by email to ccmfinance@ccmschools.edu.au by Friday 22nd October 2021 and must include:
• Covering letter of interest
• Your resume
• Completed application for employment form (available in the employment pack)