Full Time
Category: Secondary Teacher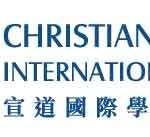 Website Christian Alliance International School (Hong Kong)
Christian Alliance International School, Hong Kong
(Ref no.: T_2021_PE_54_CAS)
Christian Alliance International School (CAIS) invites outstanding passionate Christian educators to join our team in raising the next generation of students to influence society for the good of people and to the glory of God.
The successful applicant will have curriculum expertise and strong pedagogical practice to achieve outstanding learning outcomes for our students within an authentic Christian environment.
Responsibilities
Work collaboratively within a team of PE teachers to deliver a physical education and extra-curricular sports program aligned with the school mission and goals.
Qualifications and Experience
Bachelor Degree in Education, or Bachelor Degree in relevant major subject(s) with a Postgraduate Diploma in Education or equivalent teaching credential with at least 10 weeks' practicum required
Major in PE or related area such as kinesiology strongly preferred
Prior PE teaching experience in a primary or secondary school strongly preferred
Ability and prior experience in coaching team sports required (preferably basketball, soccer, and/or volleyball)
Fitness training credential and First-aid training preferred
Native proficiency in spoken and written English required
Team Leadership Experience will be an advantage
Effective Date of Employment
The starting date for this appointment is mid-August 2021. Initial contracts are normally 2 years in duration.
Application Details
Please visit the School Website for application details:
Please submit the documents below:
Application letter
Cover letter
Full resume
Alberta Teacher Certification (if any)
Teaching Certifications
University Transcripts
Employment Reference Letter
Certificate of Baptism
and submitted to:
Human Resources Department
Christian Alliance International School
33 King Lam Street
Lai Chi Kok, Kowloon
Hong Kong
Or in PDF format by email to recruit@caisbv.edu.hk
Please quote the reference number of the post in your application.
All personal data submitted will be used for recruitment purposes only and all related information will be kept for up to 24 months.