Full Time
Category: Principal/Head of School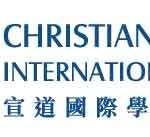 Website Christian Alliance International School (Hong Kong)
Christian Alliance International School, HK (Ref. no. : L_DHOS_53_CSA) Christian Alliance International School (CAIS) is a non-profit making school wholly owned by Kowloon Tong Church of the Chinese Christian and Missionary Alliance (KTAC), we invite outstanding and passionate Christian educators to join our team in raising the next generation of students to influence society for the good of people and to the glory of God.  CAIS is currently looking for a high calibre for a leadership role supporting the growth and facilitating succession planning of the school as follows:
The Deputy Head of School role is a crucial part of the School's senior leadership team, contributing to the development and implementation of the School's Registered Management Committee (RMC) Strategic Goals.
1. Key Components of the Position:
Deputizing for the Head of School
Godly spiritual leadership amongst staff and school community.
Commitment to ensuring the Lordship of Christ in all aspects of school life.
Leadership of staff to ensure effective and inspirational teaching.
2. Accountability:
The position is accountable to –
The RMC
The Head of School
Fellow Senior Leaders
3. Functional Relationships:
Functional relationship with the School Community including the Faculty Leadership Teams, Student Services Team, Teachers, Support Staff and Students, and
External stakeholders including Parents and Guardians, Professional Associations, other Educational Organizations, KTAC, RMC and CAISL (the School Sponsoring Body)
4. Academic and Operations Responsibilities:
To work with senior leadership team and to be a godly role model; to monitor the impact of the School's Special Character on the curriculum, monitor staff involvement in Christian education programmes, implement school development features which focus on the Special Character and promote the Christian school in the wider community;
To participate and to take a lead role in the development of policies and programmes for the ongoing effective management of the school;
To assist in the effective management of school personnel policies, procedures and practices including leading the school's performance management system;
To take a full role in fostering and developing effective and supportive relationships both within the school and to its community;
To provide, in conjunction with the Head of School and other senior leaders effective internal communication links;
To effectively manage, within delegated limits, financial and asset resources to support the teaching and learning programmes;
To participate, as appropriate in personal professional development in line with school development needs and identified professional objectives;
To exercise day to day Leadership;
To plan for start of year arrangements, teacher induction, oversee and support coaches of teaching and learning, and ensure all school handbooks are up-to-date.
5. School Leadership and Professional Teams Oversight:
Deputize for the Head of School and will require to be Acting Head of School with all incumbent responsibilities;
School Facilities Oversight including liaising with Facilities Management Office to ensure school buildings and facilities are maintained to a high standard of maintenance management;
Learning Support Oversight including supports to the Department Heads of Student Services and English language Learning; and dealing with significant incidents for Counselling and Learning needs;
Ensuring Quality of Teaching and Learning via overseeing the professional development and performance management systems, and supporting senior leaders to work on cases of teacher discipline and competency.
6. The Candidate:
To qualify for the role, applicants should be a passionate Christian educator with a sound academic and teaching qualifications and experience, and demonstrated with academic leadership and relevant administrative experience.  Applicant holds an Alberta permanent professional teaching certificate (PPC) is preferred.
7. Terms of Appointment:
The starting date for the appointment is mid-August 2021.  Appointment will be made on a three-year fixed term contract with renewal subject to mutual agreement.  The Closing Date for application is 11 February 2021.  Applicant not invited for interview by April 2021 may consider their application unsuccessful.
Application Details
Please visit the School Website for application details:
Please submit the documents below:
Application letter
Full resume
Employment reference letters
Teacher certification and university transcripts
Alberta Teacher Certification (if available)
Hong Kong Teacher Registration (If available)
Certificate of Baptism (if available)
and submitted to:
Human Resources Department
Christian Alliance International School
33 King Lam Street Lai Chi Kok,
Kowloon Hong Kong
or by email to recruithr@caisbv.edu.hk.
Please quote the reference number of the post in your application.
All personal data submitted will be used for recruitment purposes only and all related information will be kept for up to 24 months.