Full Time
Category: Primary Teacher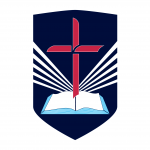 Website Chinchilla Christian College
Let your light shine
COLLEGE BACKGROUND
Chinchilla Christian College (QLD) is an independent, co-educational school from Prep – Year 12.  The College has modern facilities, growing enrolments and enjoys strong community support.  In 2015, Chinchilla Christian College joined Christian Community Ministries network of Colleges.
ABOUT THE POSITION
Chinchilla Christian College is currently seeking a permanent, full time Primary Teacher to commence in January 2022.
THE SUCCESSFUL APPLICANT WILL:
Have a current Christian church leader as a referee
Have appropriate teaching qualifications
Be able to be registered in Queensland Support the College's vision, aims and values
Be innovative and enthusiastic with a passion for curriculum
Contribute to co-curricular activities
Have effective interpersonal and communications skills
Be experienced in promoting effective student welfare and behaviour management
Have strong organisational skills, with an ability to effectively prioritise
Have the ability to teach from a Christian perspective, including teaching Biblical Studies
APPLICATIONS
Applications for this position must be submitted using the Teacher Employment Application form, which can be downloaded from the College website:
https://www.chinchillacc.qld.edu.au/employment
Please also review the Information about applying for employment fact sheet found on the employment page of our website.
Applications for this position close on Friday 5 November, 2021.
Please send your completed Teacher Employment Application to:
The Principal
88 Oak Street
PO Box 242
CHINCHILLA  QLD  4413