Part Time
Category: Deputy/Campus Principal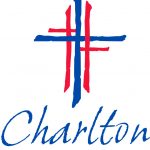 Website Charlton Christian College
The Place You Want to Be!
Charlton Christian College, NSW
THE ROLE Life Centre Manager Ongoing Position: 4 or 5 days per week – Term Time when students are in attendance. Commencing January 2023.
REPORTING RELATIONSHIP
Responsible to the Deputy Principal and Heads of Sub-school.
HOW TO APPLY
•Complete Application for Employment form. Download from www.charlton.nsw.edu.au/employment •Generate Cover Letter which;
-Addresses the Selection Criteria
-Provides examples of actual work/participation in the relevant activity
•Submit Resume including;
-Education Qualifications (major and subjects studied) & Institution
-Relevant work history
-Employers names, addresses, positions held, time in each position, major duties, responsibilities
•NSW Teachers' Registration Number (if applicable)
•Applications close 7 August 2022 •Submit application via email to Estelle Swartz, Executive Assistant.