Part Time
Category: Support Staff – Education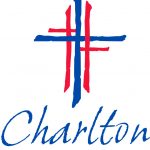 Website Charlton Christian College
New Vine Westlakes Church
Charlton Christian College, NSW
THE ROLE
Library Technician/Assistant.
Ongoing Position: One day per week for 6 hrs – Term Time (when students are in attendance).
Commencing early asap July / August 2022.
REPORTING RELATIONSHIP
Life Centre Manager and the Business Manager
KEY RESPONSIBILITIES
Support the Life Centre Manager in preparation of programs, resources and the efficient and safe running of the Life Centre. Flexibility, attention to detail, and creativity are key components of this position.
HOW TO APPLY
Complete Application for Employment form. Download from www.charlton.nsw.edu.au/employment
Generate Cover Letter and include;
– Which position you are applying for
– Why the position is attractive to you given your career aspirations and current circumstances
– How your experience and skills will enable you to undertake the different aspects of the position
Submit a Resume and other supporting documentation
Applications close17 July 2022
Submit application via email to Estelle Swartz Executive Assistant at estelle.swartz@charlton.nsw.edu.au