Full Time
Category: Primary Teacher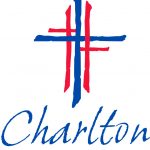 Website Charlton Christian College Charlton Christian College
The Place You Want to Be!
Charlton Christian College, NSW
THE ROLE Stage 4 Core Teacher. Ongoing commencing 2023.  0.8 – 1.0 FTE.
REPORTING RELATIONSHIP Responsible to Head of Middle School.
KEY RESPONSIBILITIES To develop and implement curriculum, teaching learning and assessment from NSW Syllabuses in English, Mathematics, HSIE and some other subject areas from a Christian perspective and to care for, support and develop character in our students in partnership with colleagues and families.
HOW TO APPLY
• Complete Application for Employment form. Download from www.charlton.nsw.edu.au/employment
• Generate Cover Letter which;
– Addresses the Selection Criteria
– Provides examples of actual work/participation in the relevant activity
• Submit Resume including;
– Education Qualifications (major and subjects studied) & Institution
– Relevant work history
– Employers names, addresses, positions held, time in each position, major duties, responsibilities
• NSW Teachers' Registration Number (if applicable)
• Applications close 7 August 2022
• Submit application via email to Estelle Swartz, Executive Assistant.