Full Time
Category: Primary Teacher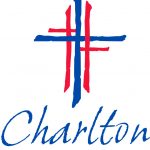 Website Charlton Christian College Charlton Christian College
The Place You Want to Be!
Charlton Christian College, NSW
THE ROLE Junior School (K-4) Teacher. Commencing 2023. Ongoing Fulltime.
REPORTING RELATIONSHIP Responsible to Head of Junior School.
KEY RESPONSIBILITIES To develop and implement curriculum, teaching, learning and assessment from NSW Syllabuses in Junior School (K-4) from a Christian perspective and to care for, support and develop character in our students in partnership with colleagues and families.
HOW TO APPLY
• Complete Application for Employment form. Download from www.charlton.nsw.edu.au/employment
• Generate Cover Letter which;
– Addresses the Selection Criteria
– Provides examples of actual work/participation in the relevant activity
• Submit Resume including;
– Education Qualifications (major and subjects studied) & Institution
– Relevant work history
– Employers names, addresses, positions held, time in each position, major duties, responsibilities
• NSW Teachers' Registration Number (if applicable)
• Applications close 7 August 2022
• Submit application via email to Estelle Swartz, Executive Assistant.