Full Time
Category: Other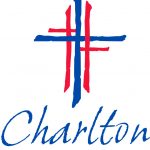 Website Charlton Christian College Charlton Christian College
Lake Macquarie - The place you want to be!
Charlton Christian College, NSW
To view, download or print a complete ICT Services Trainee job pack please go to our website:  https://www.charlton.nsw.edu.au/positions-vacant/
THE ROLE – ICT Services Trainee
Five days per week (8:00am – 4:00pm) including TAFE or equivalent online Training, starting mid March 2021 – 2 year duration.
The position is responsible for duties under the guidance and instruction of the ICT Services Manager and ICT System Administrator. The successful candidate will undertake a traineeship in Information Technology, which will involve full time work for on the job training along with TAFE (or equivalent) for theory as per the State Training and Apprenticeship requirements.