Part Time
Category: Support Staff – Education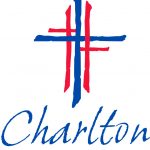 Charlton Christian College Charlton Christian College
Charlton Christian College, NSW
https://www.charlton.nsw.edu.au/employment/
THE ROLE
Learning Support Teacher Aide – Middle School (Yrs 5-8).
12 Month Contract 25hrs p/w over 4 days term time.
The successful applicant for this role will have an appropriate educational qualification or experience in Learning Support and be skilled in the NSW curriculum and literacy and numeracy support. They will have a passion for providing individual instruction to students with significant needs. They must be able to meet the expectations of the position description and be a committed Christian who is active in a Christian Church.
REPORTING RELATIONSHIP
Responsible to Middle School Learning Support Coordinator and Head of Middle School.
SHORT LISTING & RECRUITMENT PROCESS
Short-listing will be undertaken by members of a selection panel. All applicants will be notified of the selection panels' decisions within two weeks of the closing date. Only short-listed applicants will be interviewed. The interview will consist of a series of questions based on determining the capacity of the applicants to undertake the role description. Applicants will be given the opportunity to explain and expand on the information provided in their application.
Applicants may be required to give examples of how they would handle case scenario situations.
REFERENCE CHECKS
Reference checks are undertaken. A member of the selection panel will discuss your application with one or more of your nominated referees. The school also reserves the right to consult with other persons who may have knowledge of your experience. This is at the discretion of the chair of the selection panel.
NOTIFICATION
All applicants will be notified of the outcome of interviews and unsuccessful applicants may, at the discretion of the panel, obtain feedback on their application and interview by contacting the selection panel.
HOW TO APPLY
• Complete Application for Employment form. Download from www.charlton.nsw.edu.au/positions-vacant
• Generate Cover Letter and include;
– Which position you are applying for
– Why the position is attractive to you given your career aspirations and current circumstances
– How your experience and skills will enable you to undertake the different aspects of the position
• Submit a Resume and other supporting documentation
• Applications close 29 September 2021
• Submit application via email to Estelle Swartz Executive Assistant at estelle.Swartz@charlton.nsw.edu.au