Part Time
Category: Early Childhood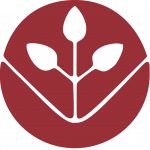 Website Cedars Christian College
Cedars Christian College (NSW) is a vibrant and innovative learning community that is dedicated to leading our students forward throughout the most important years of their life. Cedars is a Prep to Year 12 independent private school with over 780 students located just 10 kilometres south of Wollongong in the heart of the beautiful Illawarra. Our commitment to education begins by surrounding our students in a safe and trusted environment, where Christian values are evident in all we do. We are currently inviting applications for the following position:
TEACHER AIDE
A permanent position (Monday – Friday, 8:30am – 3:30pm during school term time) exists for a suitably qualified and enthusiastic Teacher Aide to assist teaching staff in the Junior Primary years. The successful applicant will be able to meet the following key criteria:
• Be able to assist in providing quality Christian education to students
• Have an Education Support Certificate or similar qualification or be willing to obtain
• Have a current First Aid Certificate (HLTAID004) and have or be willing to obtain Asthma, Anaphylaxis and Diabetes training
• Have a genuine love of children and be committed to their growth in learning
• Demonstrate a relational approach to their work, and a willingness to partner with teachers, students and parents
• Contribute positively to the culture of the College community
• Expect to be part of a collaborative staff team
The Teacher Aide will work under the direction of the Junior Primary Coordinator. They will work with individual students and groups in a classroom setting and may need to accompany staff and students on excursions.
The successful applicant will be reporting relevant aspects of student progress to teachers and other key leaders as well as contributing to professional discussions to ensure inclusive Education for all students. Applicants should be able to work effectively within a team, actively assisting students in the classroom, including students with a disability. They should be creative and insightful. Applicants will be expected to take notes on their support adjustments and digitally upload this information.
Applications close 25 August 2022.
How to apply:
To apply for this position, please go to the Cedars Christian College website, click on 'Community' and follow the 'Work with Us' link to complete and submit a 'General Staff Application Form' along with supporting documentation. Applicants must be committed Christians, active in their own church and are also required to provide a Working with Children Check (WWCC) Number.
https://cedars.nsw.edu.au/community/work-with-us/