Full Time
Category: Early Childhood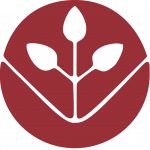 Website Cedars Christian College
Cedars Christian College (NSW) is a vibrant and innovative learning community that is dedicated to leading our students forward throughout the most important years of their life. Cedars is a Prep to Year 12 independent private school with over 780 students located just 10 kilometers south of Wollongong in the heart of the beautiful Illawarra. Our commitment to education begins by surrounding our students in a safe and trusted environment, where Christian values are evident in all we do. We are currently inviting applications for the following position, commencing Term 1, 2023.
PRIMARY TEACHERS
Permanent Full Time Positions x 3
Three permanent full-time positions exist for suitably qualified and experienced applicants who are able to demonstrate the following:
Thorough curriculum knowledge and excellent teaching practice;
Knowledge of how to structure lessons to meet the academic and wellbeing needs of students;
Be able to create and maintain safe, inclusive and challenging learning environments including the development and implementation of learning and behaviour management plans;
Incorporate Christian world views understanding and Biblical truth into their lessons;
Flexibility to teach from Kindergarten to Year 6;
Adopts a relational approach to their work, and a willingness to partner with teachers, students and parents;
Expects to be part of a collaborative staff team;
Ability to motivate and develop children through extracurricular activities;
Contribute positively to the culture of the College community.
Applications close 28 August 2022.
How to apply:
To apply for this position, please go to the Cedars Christian College website, click on 'Community' and follow the 'Work with Us' link to complete and submit a 'Teaching Staff Application Form' along with supporting documentation. Applicants must be committed Christians, active in their own church and are also required to provide a Working with Children Check (WWCC) Number.
https://cedars.nsw.edu.au/community/work-with-us/