Full Time
Category: Other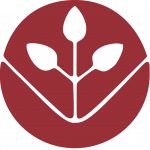 Website Cedars Christian College
Cedars Christian College (NSW), a vibrant and growing learning community of over 700 students in Prep to Year 12 located in Wollongong invites applications from suitably qualified persons for the following position:
DIRECTOR OF INFORMATION TECHNOLOGY (IT)
The Director of Information Technology (IT) is a key role that enables others in learning, teaching and in creating community. Having oversight and responsibility for all aspects of Information and Communications Technology (ICT) at Cedars Christian College and facilitating a strong connection between learning and technology, this role is both service oriented and strategic in nature, with the objectives of:
Supporting and enhancing teaching, learning, and innovation
Championing efficient and rigorous processes and business functions, and
Ensuring the security of the network and all information systems.
This key role would suit someone from a service-oriented IT background or an educator with thorough IT and leadership knowledge and experience.
The successful applicant will have:
Tertiary qualifications in Information and Communication Technology
A strategic and purpose-oriented mindset
Strong change management and project management experience
Demonstrated experience analysing problems and providing clarity of direction and leadership to provide solutions
Strong leadership abilities demonstrated by experience in leading a team and developing and implementing ICT strategies
Knowledge and experience with information systems in education, in particular school management systems, learning management systems and web portal solutions
Demonstrated experience in vendor management
Leadership skills ('Trusted Adviser') required to guide teachers in effectively and appropriately integrating technology into teaching and learning
A strong interest in innovative and emerging technologies
Demonstrated commitment to Christian values.
Cedars Christian College is a child safe organisation. Applicants must provide a valid Working with Children Check (WWCC) number at the time of application or before employment. All appointments are subject to child protection legislation and employment screening.  Applicants must be committed Christians, active in their own church.
Applications close: Thursday 30 September 2021 at 4pm.
To apply for this position, please complete and submit a 'General Staff Application Form' along with supporting documentation. The form is also available on the Cedars Christian College website (click on 'Community' and follow the 'Work with Us' link).