Full Time
Category: Senior Teaching Staff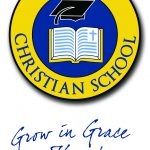 Website Casino Christian School
Casino Christian School (CCS), NSW has a vacancy for a full time English Teacher/Head of Secondary.  CCS is an exciting growing K-12 school of 250 students.  Located in the peaceful, semi-rural setting of North Casino we provide families from Casino, the regional centre, Lismore and the town of Kyogle, with an opportunity for high quality, Christian education.  We provide a secure and caring learning environment that meets the needs of a diverse range of learners.  The school is governed by the Presbyterian Church of NSW and affiliated with both Christian Schools Australia and the Association of Independent Schools NSW.
Applications are invited from committed protestant Christians for this position as demonstrated by an active involvement in their local church and a consistent Christian lifestyle.
Applications close 31 October 2021.
Position descriptions and applications forms are available from the schools website https://www.ccs.nsw.edu.au/employment