Full Time
Category: Senior Teaching Staff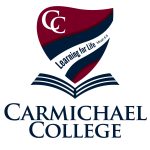 Website Carmichael College Carmichael College
Carmichael College
Carmichael College (QLD) is a growing, non-denominational, co-educational Christian College situated in Morayfield. The College was established in 2015 and is enjoying expansive growth. Currently Prep to Year 9, Carmichael College will be P-12 by 2025.
As the school continues to mature, so the need for organisational structure arises. To this end, Carmichael College is ready to hire four new Head of Department positions starting in 2023.
Applications are invited from experienced educators with a passion to lead in any of the following departments:
English
Maths
Science
Humanities
Health and Physical Education
The Arts
Technologies
Languages
While these new Head of Department positions will, as the College matures, become separate faculties, to begin with they will likely be paired together. This means we would expect successful applicants to have curriculum expertise in at least one departmental area but have the acumen to coordinate a second department simultaneously. Currently the Year 7-9 cohort consists of around 130 students, but this will grow to over 300 by 2025, and continue growing thereafter.
Applicants must be registered with the Queensland College of Teachers and be practising Christians, who have an active faith and accept the College's Statement of Faith.
The applicant's Cover Letter should address the following areas:
Curriculum expertise in relevant departmental area
Passion for Christian education and pastoral care
Personal philosophy of leadership
Please do not submit an application without including all of the following listed documentation:
Current CV
Personal statement of faith/belief
Details of 3 referees, one being a current pastor/minister/religious leader
Written reference from that current pastor/minister/religious leader
Applications close Friday, 5th August 2022 (please note extended close date)
Please forward applications to:
Wendy Maxsted w.maxsted@carmichael.qld.edu.au
or Carmichael College, 793 Oakey Flat Rd, Morayfield Qld 4506
Email w.maxsted@carmichael.qld.edu.au for further information or a Position Description.