Full Time
Category: Principal/Head of School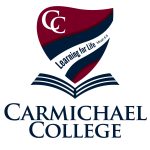 Website Carmichael College Carmichael College
Carmichael College
Head of Primary Position – Carmichael College, QLD
Carmichael College is a Prep to Year 8 co-educational, non-denominational Christian College situated in Morayfield.  The College continues to enjoy steady growth and will commence Year 9 in 2022.   The College's Vision, is to enrich minds through excellent education; transform hearts for Christ; and serve in our community.
The Role
As a strategic and relational person, the Head of Primary will oversee and empower the Primary executive team and staff to enable the flourishing of the Primary School in the pursuit of excellent education, intentional pastoral care and connected community. The Head of Primary will work closely with the Principal and Senior Leadership Team.
The College invites applications from qualified, experienced and passionate Christian leaders to commence this role in 2022.
Essential Criteria
•         An ability to work closely with the Principal and College Leadership Team to lead, initiate and contribute to designing, developing and articulating the strategic direction for the school.
•         Demonstrated ability to lead the development and oversight of curriculum, including assessment and reporting in a Primary School.
•         A deep understanding of a Biblical Worldview.
•         An ability to promote active collegial discussion about pedagogy and practices.
•         Ensure the implementation and effectiveness of the Pastoral Care program within the Primary School.
•         Demonstrated ability in the delivery and leadership of quality teaching practices based on evidenced-based research.
•         Well-developed communication, administration and interpersonal skills.
•         Demonstrated ability to provide a high level of administrative skills to facilitate the day to day and overall operations of a Primary College.
Applicants must be registered with the Queensland College of Teachers.
Applicants need to be practising Christians, who are active in their own churches and whole-heartedly subscribe to the College's Statement of Faith as found on our website and can be obtained from Carmichael College.
Carmichael College is committed to safeguarding and promoting the safety, welfare and wellbeing of children and young people and expects all staff to share this commitment.
Please apply in writing, enclosing a –
1.       Cover letter
2.       Personal statement of faith
3.       Current CV with no more than 500 words addressing the Essential Criteria
4.       Details of 3 referees with one being your current minister/pastor
5.       Written reference (current) from a Church leader
Applications close at 5.00pm on Friday 1st October, 2021
Please mail applications to:
The Principal, Carmichael College, 793 Oakey Flat Rd, Morayfield Qld 4506
Or email w.maxsted@carmichael.qld.edu.au
For further information and a detailed Position Description please email: