Full Time
Category: Teaching Staff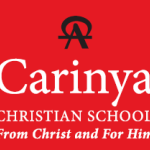 Website Carinya Christian School (Tamworth)
Christ centred, community minded, discovery driven education
Carinya Christian School (NSW) THE ROLE Due to an increase in students and the implementation of NCCD, Carinya is looking to extend and strengthen the learning support offered to students in K-6. The Learning Support Teacher will report to the K-12 Learning Support Coordinator. Working as part of a team, they will liaise with Teacher Aides, teachers, students and parents to provide support for students with disabilities or learning difficulties. The applicant will be expected to:
Collaborate with teachers, parents and management to create a safe, healthy and supportive learning environment for students with learning needs – including the oversight of Individual Learning Plans.
Coordinate information sharing between the teachers, aides, parents and other health care providers.
Assist in the implementation of NCCD in K-6
Assist and work with the implementation of InitialLit / MiniLit and MacqLit throughout K-6.
THE APPLICANT Applicants must be committed Christians of reformed evangelical persuasion. It is expected that applicants will have completed a degree in education and have some teaching experience. Knowledge and Skills required for this position:
Strong interpersonal skills
A sound knowledge of educational trends, practices and policies
Strong organisational skills
Understanding ICT skills in order to undertake the key responsibilities associated with this position (Reporting, Student Management and Administration)
Willingness to be trained in InitialLit / MiniLit / MacqLit
Qualifications and Experience required for this position:
Teaching Qualification and experience
Post-Graduate Qualification in the field of Special Education is desirable
Experience in design and development of curriculum
Experience in administering standardised testing for specific learning needs
RELOCATION EXPENSES To support applicants from outside of the New England region, the school is able to offer assistance with relocation expenses for this full time position. Relocation costs include removalist and transport costs up to an agreed value. Costs which can be reimbursed are those exempt from Fringe Benefits Tax as per the ATO guidelines. For a detailed list of key responsibilities of this role, please read the Employment Application Package. Application Instructions To apply for this role, please fill in our Teaching Staff Employment Application Form, which must form part of your application. Send the form, together with your Cover Letter, Resume, and any other relevant supporting documentation to admin@carinya.nsw.edu.au. All applicants must read Chapters 1 – 20 of the Westminster Confession of Faith, which is located on our website, and respond as required within their application.