Full Time
Category: Principal/Head of School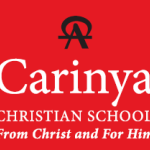 Website Carinya Christian School
Christ centred, community minded, discovery driven education
Carinya Christian School, NSW
The Head of Middle School is responsible to the Principal for the leadership and management of the Middle School (Years 5-8) in the academic, co-curricular, pastoral and administrative areas.
The Head of Middle School will be an educational leader who is committed to Christ-centred education, with an enthusiastic desire to lead and develop a 'faithful' learning culture in the Middle School. The Head of Middle School will seek to inspire and motivate staff to be leaders of learning while encouraging innovation and collaboration in professional practice. The Head of Middle School will support and enhance the development of the school in all areas of school life and work closely with the Principal and other members of the School Executive.
The AITSL Professional Standards for School Leaders identify five professional practices. These practices are as follows:
Leading Teaching and Learning
Developing Self and Others
Leading Improvement, Innovation and Change
Leading the Management of the School
Engaging and Working with the Community
THE APPLICANT
Applicants will need to work well as a team, demonstrate excellent oral and written communication skills and have the ability to bring a flexible approach to the workplace. The ability to manage student behaviour and work through a problem to its resolution with students, parents and staff is essential for this position. To align with the school's Christian beliefs, applicants must be committed Christians of reformed evangelical persuasion. It is a requirement that all applicants hold a current Working With Children Check.
For more information about the school, position criteria and core responsibilities, please read the Employment Application Package.
TO APPLY visit our website and:
1. Read the first 20 Chapters of the Westminster Confession of Faith
2. Complete the Teaching Staff Employment Application Form (Gunnedah)
3. Send the form, together with your Cover Letter, Resume and any other relevant documentation to admin@carinya.nsw.edu.au.