Full Time
Category: Principal/Head of School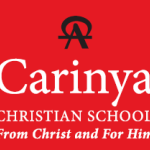 Website Carinya Christian School (Gunnedah)
Christ centred, community minded, discovery driven education
Carinya Gunnedah continues to expand and grow, and with the upcoming launch of Year 10 in 2022, we are excited to invite applications for the position of Head of Senior School. The primary role of the HoSS will be to support the Principal in the business of a school day, with direct  responsibilities pertaining to Years 9-10. The HoSS may also be expected to stand in for the Principal in their absence. The HoSS will also have some administrative duties that extend beyond Years 9-10. The HoSS will act as a Coordinator 3 and be provided with an approximately 0.2 FTE teaching allocation.
To support applicants from outside of the New England region, the school is able to offer assistance with relocation costs for this full time position. Relocation costs include removalist and transport costs up to an agreed value. Costs which can be reimbursed are those exempt from Fringe Benefits Tax as per the ATO guidelines.
To apply for this role, please fill in our Staff Application Form (Gunnedah), which must form part of your application. Send the form, together with your Cover Letter, Resume, and any other relevant supporting documentation via the 'Apply to this Job' button below.