Part Time
Category: Secondary Teacher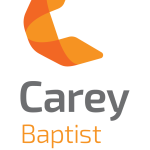 Website Carey Baptist College
Attempt the extraordinary
Carey Baptist College, WA
We are looking for an energetic and enthusiastic Phys Ed teacher to join our Forrestdale staff community.
We invite you to apply if you have knowledge of contemporary teaching and learning practices, with experience within this area and are committed to the pursuit of excellence in a growing community.
What is unique about you
With sound knowledge and experience of teaching Physical Education, you are able to motivate and inspire students of all abilities to participate and learn new skills.
Your way is to distill complex ideas into simple steps to help your students feel good about physical activity.
You are passionate about helping students learn skills for use beyond the classroom in their daily lives.
You have a highly personable, warm and encouraging disposition, especially toward students and parents.
You have a collaborative style, working positively with teams and people to achieve outcomes.
Your abundance of patience and enthusiasm is proven to help others succeed.
Who we are
Carey is a way of life. It's a community of faith on mission in the world. We strive to exemplify our values in everything we do.
The Carey Group is a community of like-minded individuals that serve and minister to the community around us and beyond, as part of the ministry of Carey Baptist Church. Carey was established as a church plant in 1996, and since that time has grown to be two campuses, with schools, two cafes and community centre, an early years child education and care service and many other activities and ministries.
How to Apply
To download the Application Package, please visit the College website.
Applications close 5pm 26 May 2022.
Please note:
We reserve the right to close this advertisement early if we find a suitable candidate during the process.
To commence work, the successful applicant will need to demonstrate compliance with the  Education Worker (Restrictions on Access) Directions issued by the Government of Western Australia.