Casual
Category: Primary Teacher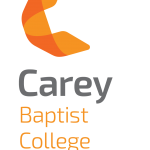 Website Carey Baptist College, Forrestdale
Carey Baptist College, Forrestdale
Carey Baptist College, WA
Carey is a way of life. It's a community of faith on mission in the world. We exemplify our values in everything we do.
The Carey Group is a community of like-minded individuals that serve and minister to the community around us and beyond, as part of the ministry of Carey Baptist Church. Carey was established as a church plant in 1996, and since that time has grown to be two campuses, with schools, two cafes and community centre, an early years child education and care service and many other activities and ministries.
Carey Baptist College, Forrestdale would like to add qualified Primary teachers to our relief pool.  Please apply via the Carey Baptist College, website.