Full Time
Category: Secondary Teacher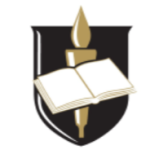 Website Calvin Christian School
Be Your Best
Calvin Christian School, TAS
Primary Art and/or Drama Teacher at Calvin Christian School.
Commencing in January 2022.
To apply, please visit cst.tas.edu.au/employment
and email your application to hr@cst.tas.edu.au
Applicants with a Limited Authority to Teach will be considered.
CST is committed to protecting children and young people from harm. We require all applicants to undergo an extensive screening process prior to appointment.
Applications close Tuesday 25 January 2022.
About you
It is expected that the incumbent will bring a Christian world view to bear on the various aspects of the position and will participate fully within the spiritual life of the school.
In bringing a Christian perspective to bear in all aspects of their work, the teacher is responsible for the continuing development of each students':
spiritual growth, by word and deed as appropriate;
physical, social and emotional welfare through proactive pastoral care;
literacy, numeracy and social skills;
capacity for rational thought and decision making;
individual gifts and talents; and
relevant knowledge and skills as pertaining to a specific teaching position.
Skills and experience
Refer to Position Description.
Essential Requirements:
A relevant teaching qualification.
Current Tasmanian Teacher Registration with the Teachers Registration Board.
Current Registration to Work with Vulnerable People.
About Calvin Christian School
Calvin Christian School is a co-educational Kindergarten – Year 12 school with 550+ students in Kingston, 10 km south of Hobart. The school has a strong tradition of academic success and has an enviable reputation in the Hobart community. Calvin is part of Christian Schools Tasmania.
Christian Schools Tasmania is an Association of Christians that owns and operates four Christian Schools in the Greater Hobart Area – Calvin Christian School, Channel Christian School, Emmanuel Christian School and Northern Christian School.  Each school has a Principal who is responsible for the educational leadership and management of the school.
The Mission of Christian Schools Tasmania is to provide the highest quality Christ-centred education that prepares and equips students for life.
The Vision of Christian Schools Tasmania is to be a transformational Christian learning community.
The core Values of Christian Schools Tasmania are Faith, Hope and Love. But the greatest of these is Love. (1 Corinthians 13:13)