Part Time
Category: Support Staff – Admin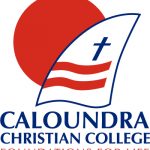 Website Caloundra Christian College
Pre-Kindy to Year 12
Caloundra Christian College (QLD) is a Pre-Kindy to Year 12 independent Christian school on the Sunshine Coast. We are on an exciting journey which will see us connecting our College ethos and values with a bold, student-centred future; one which epitomises our core belief, that each child is unique and created in God's image to succeed and live a life of purpose and fulfilment.
We are seeking an energetic, goal-oriented professional to work in partnership with our Executive Team to develop and implement creative, effective and integrated marketing and communication strategies to both externally and internally promote Caloundra Christian College – its philosophy, vision, culture, activities, achievements and events.
Marketing and Communications Officer – Full-time
Key Responsibilities includes:
To develop and implement creative and effective marketing campaigns and communication strategies, engaging in new marketing opportunities across a range of marketing platforms
To ensure feedback analysis of campaigns and strategies to evaluate effectiveness
To develop and maintain the College website
To manage the visual style and branding of the College and it's promotional material
To coordinate the College publications
To manage the strategic focus and content of the College social media channels
Coordinate marketing events
Marketing and Communications Assistant – Part-time
Your role will be to assist the Marketing and Communications Officer on a part-time basis for 2-3 days per week, to be negotiated.
The successful applicant for either position will need to demonstrate:
Strong creative and innovative mindset
Strong communication skills and an eye for detail and accuracy, including written, verbal and interpersonal
Commitment to meeting deadlines, quickly grasping leadership direction and showing initiative and follow-through
Strong skills in word processing, publishing software, photo and video editing
Experience in use of web content management systems and promotion through social media is a benefit
Commitment to the Christian beliefs, culture and values of the College
Successful applicant must have or be willing to obtain a 'Working with children blue card' and a current first aid certificate with CPR.
Here is an opportunity for either a full-time or part-time position. Please specify your preference when applying.
Apply online at: https://www.calcc.qld.edu.au/contact-us/employment/
Applications MUST be submitted via our website via our online application form.