Part Time
Category: Principal/Head of School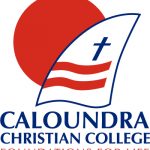 Website Caloundra Christian College
Pre-Kindy to Year 12
Caloundra Christian College (QLD) is a Pre-Kindy to Year 12 independent Christian school on the Sunshine Coast. We are a team of committed educators and support personnel who fundamentally believe that students learn best when they feel safe, respected, and are genuinely engaged and challenged by purposeful, creative, differentiated opportunities to learn about themselves and the impact they can make in the world they live in.
The College is looking for an enthusiastic, energetic and suitably qualified person who is passionate about helping young people, especially male students in Years 6-10.  You will provide a vital role in the spiritual life and well-being of students. The position will be for 12 hours per week, term time only.
Essential Criteria
Must hold a minimum qualification of Cert. IV in Pastoral Care or Youth Work or equivalent qualification.  The minimum qualification must include mental health related and making appropriate referrals unit/s of competency.
Current Working with Children blue card, or ability to obtain one
First Aid certificate with CPR (desirable)
Selection Criteria
Ability to build rapport with students, staff, parents and other government and non-government community agencies
Ability to initiate and co-ordinate service and ministry projects
Experience in implementing quality programs to engage students in both College and community related projects
Strong networking and communication skills (written, verbal and digital) to effectively communicate with a diverse group of people
Well-developed organisational and time management skills with the capacity to work effectively both independently as well as part of a multidisciplinary pastoral care team
Successful candidate must be a committed Christian and actively support the statement of faith of the College
Apply online at: https://www.calcc.qld.edu.au/contact-us/employment/
Applications MUST be submitted via our website through our online application form.
Applications close Friday 3 December 2021.