Full Time
Category: Senior Teaching Staff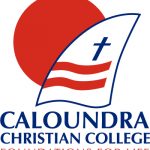 Website Caloundra Christian College Caloundra Christian College
Caloundra Christian College
Caloundra Christian College (QLD) invites applications from professional and experienced teachers who are passionate about leading and teaching to ensure young people are learning and engaging in the Secondary Maths and Science programs with a commencement date to the 2023 schooling year.
Caloundra Christian College is a Pre-Kindy to Year 12 independent Christian school on the Sunshine Coast. We are a team of committed educators and support personnel who fundamentally believe that students learn best when they feel safe, respected, and are genuinely engaged and challenged by purposeful, creative, differentiated opportunities to learn about themselves and the impact they can make in the world they live in.
The Role
The Head of Maths/Science role is suited to an experienced Maths and/or Science teacher who can
·         lead others with a servant heart seeking to model professional learning, quality teaching practices and a willingness to learn.
·         facilitate purposeful and engaging curriculum and assessment
·         facilitate and foster student engagement and achievement
·         actively contribute to policy and strategic development,
·         build and maintain productive, professional relationship
·         manage resources appropriately.
For the right applicant the role could be expanded to include providing leadership to other subject areas of STEM.
All applicants must hold a current Queensland Teacher Registration, be eligible to work in Australia, and a practising Christian who are active in their own church and whole-heartedly subscribe to the Statement of Faith found on our website.
Apply online at: https://www.calcc.qld.edu.au/contact-us/employment/
Applications MUST be submitted via our website.