Part Time
Category: Other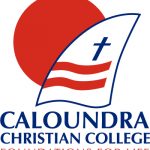 Website Caloundra Christian College
Pre-Kindy to Year 12
Caloundra Christian College (QLD) is a Pre-Kindy to Year 12 independent Christian school on the Sunshine Coast. We are a team of committed educators and support personnel who fundamentally believe that students learn best when they feel safe, respected, and are genuinely engaged and challenged by purposeful, creative, differentiated opportunities to learn about themselves and the impact they can make in the world they live in.
We are currently seeking a friendly, professional, and passionate person as a part-time Catering / Kitchen Hand at Caloundra Christian College.  You will be responsible for food preparation of fresh and healthy options for our Early Learning Centre 'ELC' and College Tuckshop.  The regular hours will be worked term-time only on Tuesdays (ELC Catering) and Friday (College Tuckshop) up to 11.5 hours per week. We would like you to be available for additional hours as relief on the other days.
Your main duties will be:-
basic food preparation of fresh and healthy food options
food preparation for morning tea and lunch orders and over the counter sales in College Tuckshop
delivery of the prepared food to the ELC
clean, wash and pack up of used equipment and surfaces
purchasing supplies for food preparation
maintaining legislated food hygiene and safety practices
Applicants are required to demonstrate a Christian commitment consistent with the College's Ethos and must have or be willing to obtain a 'Working with Children Blue Card', a food safety certificate and a current first aid certificate with CPR.
Apply online at: https://www.calcc.qld.edu.au/contact-us/employment/
Applications MUST be submitted via our website through our online application form.
Applications close Friday 3 December 2021.