Full Time
Category: Deputy/Campus Principal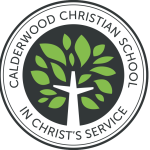 Website Calderwood Christian School
About Calderwood Christian School, NSW
Calderwood Christian School is a growing school for a growing community. It is a non-denominational, Christian day-school seeking to offer an excellence in education within the context of a genuine biblical framework. Students are encouraged to grow and strengthen their faith in the Lord Jesus Christ to actively contribute to the covenant community of our school. They explore and develop their God-given gifts within the context of authentic Christian community.
Our school is located in the growth corridor of the Calderwood Valley, at the foot of the magnificent Illawarra escarpment. Situated amidst stunning rural land, Calderwood Christian School boasts large open spaces, experienced teachers and modern facilities. The school serves families as far south as Kiama, west to the Southern Highlands and north to Wollongong.
Calderwood is a small but rapidly growing school of situated within a booming area for new housing, and offers a seamless Prep to Year 12 educational experience on the one campus. Catering for more than 300 students, our highly experienced teachers offer a breadth of academic and extra-curricular activities, whilst maintaining a family feel.
The last three years have seen a 26% increase in enrolments as more and more families move into the area, and we expect this trend to continue.
About the role
The Head of Middle and Senior School will provide both strategic and day-to-day leadership of the Middle and Senior School. The Head of Middle and Senior School is a member of the Senior Executive Team and accepts the role of Acting Principal in the absence of the Principal.
The role is responsible for embodying the vision and mission of the school, curating Middle and Senior School culture, sustaining a strong biblical focus in educational programs, and enhancing parent and community engagement. The successful candidate will be expected to provide the highest level of customer service to the school community and actively promote the school in a positive light.
Engaging with the wider local community and participating fully in the events and activities of the school, as a senior executive of the school, the Head of Middle and Senior School is an exemplary representative of the school. They will be an active member of a Christian church, regularly attending their church and in good community standing. This position plays a pivotal role in contributing to the spiritual growth of students, staff and the wider community.
For further information
Extensive information about the role, including and application pack and detailed position description, is available at our school website. A negotiated commencement date will be available to the successful candidate. For more information, or to discuss the role with the Principal prior to applying, please contact Mrs Rachael Dickson on 4230 3700 to make a time to speak with the Principal.
Closing date for applications Thursday 2 December 2021.