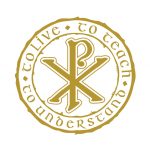 Website Burrabadine Christian Community School
Affordable Christian Education
Burrabadine Christian Community School(BCCS), NSW
BCCS is a non-denominational Christian K-7 school and planning on adding Year 8 in 2023. We are seeking to add Office staff in the following areas for immediate start:
Office Administration/Traineeship (full time)
Applicants should be able to serve within the ethos of a non-denominational Christian School and be able to provide a reference from a Church Pastor or Minister.
Please apply by close of business on Friday 22nd July 2022, via email to employment@burrabadineccs.nsw.edu.au. For information about these positions please contact the school by phone (02 6884 8447) or email.
https://www.burrabadineccs.nsw.edu.au