Full Time
Category: Teaching Staff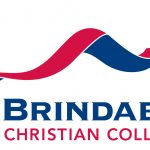 Website Brindabella Christian College
Brindabella Christian College, ACT
This is an exciting role for an enthusiastic teacher with a passion for Christian education wanting to teach in a Christ focused school, working collaboratively across the College to provide learning experiences with a focus on engagement and excellence.
We seek a committed and dedicated Enrichment & Learning Support teacher with a passion for Christian education.  We welcome applicants who are experienced, creative, inquiring and enthusiastic, and have a genuine commitment to the holistic education of students. The position is a fulltime, on-going position for an immediate start.
The Enrichment and Learning support teacher's main role is to support the learning of students in Years K-6. They are a member of the Inclusive Education Support team and report directly to the Inclusive Education Coordinator K-6. The Inclusive Education team works closely with both the academic and pastoral care teams to oversee students with diverse learning needs.
An Enrichment & Learning Support Teacher at Brindabella Christian College will:
·        Demonstrate a clear understanding and commitment to the ethos and Mission of the College
·        Demonstrate excellent teaching practice and co-plan, co-teach, co-debrief and co-reflect with classroom teachers.
·        Have knowledge of how to prepare and structure lessons to meet the academic and pastoral development of students in accordance with the Australian Curriculum and Christian perspective.
·        Offer appropriate screening and testing to gather further insight into the child's learning profile.
·        Work with a whole class, small groups or with an individual inside or outside of the classroom for either extension or support.
·        Be able to create and maintain safe, inclusive and challenging learning environments and implement fair and equitable behaviour management plans and strategies.
·        Conduct collaborative planning meetings and engage in planning discussions to identify opportunities for curriculum differentiation.
·        Assist staff with differentiation and adjustments to the curriculum and assessment to meet individual needs.
·        Assist the management of the Nationally Consistent Collection of Data on School Students with Disability (NCCD).
·        Facilitate broader extension and support opportunities throughout the year such as the University of NSW International Competitions and Assessments for Schools (ICAS).
·        Show a willingness to participate in the College's extensive co-curricular program.
·        Other duties as assigned by the Principal.
Why work with us
We will provide you with:
·        An encouraging and professionally committed Christian community
·        Competitive salary
·        Opportunities for professional development
·        An opportunity to make a real difference in the lives of students.
About Brindabella Christian College
Brindabella Christian College is a non-denominational, co-education Early Learning to Year 12 Christian school in the North of Canberra. It consists of two campuses: Central and Norwest. It has a vision to build a community of Wisdom, Integrity, Service and Excellence in and through Christian education.
Skills and experience
To be considered for this position, applicants must access the Application Pack and include in their response:
·        Covering Letter
·        Curriculum Vitae
·        Response to Selection Criteria.
For further details of this position and to obtain a full Position Description, along with the Selection Criteria, please visit our College website BCC Positions
Closing date: Applications must be received in full by 26th September 2021, and can be emailed to jobs@bcc.act.edu.au. Interviews are expected to be held shortly thereafter.