Full Time
Category: Deputy/Campus Principal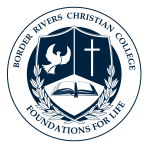 Website Border Rivers Christian College
Border Rivers Christian College (QLD) is a co-educational college in the Evangelical Protestant tradition, catering for students in Years Prep to 12.  All students are encouraged and guided to realize their talents by striving in all endeavours.  We seek to help our students grow in the wisdom of God and to walk in his ways.  We foster the development of positive and harmonious relationships with other people, the environment and with God.  We offer dynamic programs in pastoral care and student leadership, as well as a balanced curriculum based on the Australian Curriculum.  Our additional Learning Area is Christian Living, whereby the knowledge and heart of the Christian faith is transmitted through structured lessons delivered by pastors and Christian teachers
The Assistant Principal at BRCC will be a practicing protestant Christian. They will engage in regular fellowship at a local Church and be active in their faith.
The Assistant Principal has a primary responsibility for the management of significant areas or functions within the school to ensure the effective development, provision and evaluation of the school's education program. In exercising the responsibility, the Assistant Principal will have the authority to make all significant decisions relating to the program, budget and staff relating to their area of designated responsibility within the framework of the school's charter, policies and budget with consultation with the Principal.
The Assistant Principal reports directly to the Principal and will contribute to the overall management of the school through the involvement in corporate policy formulation and decision making. The management of significant school program or functional areas in school involves the Assistant Principal in the analysis of the needs of students and the translation of educational policy and frameworks into appropriate education programs to meet the needs of all students.
There is a teaching component with this role.
For more information and/or a position description please email admin@brcc.qld.edu.au