Part Time
Category: Secondary Teacher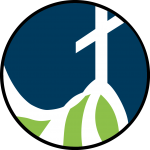 Website Belmont Christian College
Transforming Lives
Belmont Christian College (NSW) invites applications from suitably qualified Secondary Christian educators to commence in Term 1, 2022 to serve as a part-time (roughly 0.5FTE) TAS teacher.
We are now seeking expressions of interest from Christian educators who are passionate about Kingdom Education and working in a productive team environment.
The successful applicant should:
* Be a committed Christian who is actively involved in their local church
* Be able to provide quality Christian education to students in Years 7 -12
* Have a passion to improve the learning culture for every single learner
* Have high expectations and an understanding that improvement is a shared responsibility
* Contribute to the life of the College community
* Hold a 4-year Bachelor of Education degree (or equivalent)
* Expect to be part of a God honouring collaborative staff team
Applicants should have experience and a willingness to teach Stage 4 Technology Mandatory, Stage 5 Industrial Technology-Timber and Stage 6 Design and Technology.
This is an exciting and challenging position for someone who is passionate about Christian education, adopts a relational approach to their teaching demonstrating experience and a willingness to work collaboratively with other teachers, students and parents.
The closing date for applications is Friday, 1st October, 2021.
Please email college@bcc.nsw.edu.au for an application form.