Part Time
Category: Support Staff – Education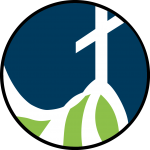 Website Belmont Christian College
Transforming Lives
Belmont Christian College (NSW) invites applications from suitably qualified Food Technology TAS Aides to commence in Term 1, 2022 to serve as a part-time (.6FTE) Aide in our TAS Department.
We are now seeking expressions of interest from anyone who is passionate about assisting Kingdom Education and working in a productive team environment with students.
The successful applicant should:
·         Be a committed Christian who is actively involved in their local church
·         Attain technology competencies – office, kitchen, and textiles equipment
·         Hold a Safe Food Handling Certificate or equivalent
·         Have experience in food, textiles procedures and practices
·         Hold a driver's license and own their own vehicle
·         Have a genuine love of children and be committed to their growth in learning
·         Contribute to the life of the College community
·         Expect to be part of a God-honouring collaborative staff team
Details of the above.
1.     Basic knowledge and practice in budgeting, invoicing and balancing petty cash.
2.     Technology competence – computer literacy (Word and Excel), photocopier, printer, industrial kitchen equipment (refrigerator, stoves, sink, dishwasher)
3.     Experienced in food ordering, handling and cleaning kitchen premises
4.     Knowledge of textile processes, procedures, calculations, ordering, purchasing and associated technology e.g. use and maintenance of sewing machines, over locker and related equipment within the textiles room
The Food Technology TAS Aide may also have to work with individual students with special attributes in a classroom setting to assist their learning and ensure an Inclusive Education. The Aide would need to demonstrate initiative, be self-motivated and energetic as the role can be quite physical. Excellent communication and organisational skills are a requirement.
This is an exciting and challenging position for someone who is passionate about Christian education, adopts a relational approach to their work demonstrating experience and a willingness to partner with teachers, students and parents.
The closing date for applications is Friday, 1st October 2021.
Please email  college@bcc.nsw.edu.au  for an application form.