Full Time
Category: Secondary Teacher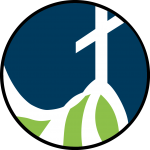 Website Belmont Christian College
Transforming Lives
Belmont Christian College (NSW) invites applications from suitably qualified Secondary Christian educators to commence in Term 1, 2022 to serve as a full-time, Mathematics and Science teacher. We are now seeking expressions of interest from Christian educators who are passionate about Kingdom Education and working in a productive team environment.
The successful applicant should:
Be a committed Christian who is actively involved in their local church
Be able to provide quality Christian education to students in Years 7 -12
Have a passion to improve the learning culture for every single learner
Have high expectations and an understanding that improvement is a shared responsibility
Contribute to the life of the College community
Hold a 4-year Bachelor of Education degree (or equivalent)
Expect to be part of a God honouring collaborative staff team
Applicants should be able to teach the senior Physics course and teaching Mathematics up to 10 Advanced would be advantageous.
This is an exciting position that offers variety for someone who is passionate about Christian education, adopts a relational approach to their teaching demonstrating experience and a willingness to work collaboratively with other teachers, students and parents. 
The closing date for applications is Friday, 1st October 2021.
Please email college@bcc.nsw.edu.au  for an application form.