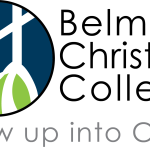 Website Belmont Christian College
Transforming Lives
Belmont Christian College invites applications for the role of Receptionist to commence in Term 1, 2022 to serve in a Full-Time capacity. We are now seeking expressions of interest from anyone who is passionate about Kingdom Education and working in a productive team environment.
The successful applicant should be a committed Christian who is actively involved in their local church.
The main tasks of the College Receptionist are:
●      answering phones
●      greeting visitors
●      processing payments over the phone and at the counter
●      preparing banking
●      assisting in other office processes Applicants should be able to work effectively within a team.
Experience in an office environment is preferred but not essential.
The closing date for applications is Friday, 17th December 2021.
Please email college@bcc.nsw.edu.au  for an application form.