Full Time
Category: Principal/Head of School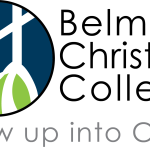 Website Belmont Christian College Belmont Christian College
Belmont Christian College
Belmont Christian College, NSW
Situated in the Newcastle region, Belmont Christian College is a co-educational College of over 750 students.
This position is an opportunity for an experienced, innovative Christian educator who is passionate about Kingdom Education and desires to work within a productive team environment.
The successful applicant should:
·         Be able to provide quality Christian education to students in Years 7 -12
·         Have a passion to improve the learning culture for every single learner
·         Have high expectations and an understanding that improvement is a shared responsibility
·         Expect to be part of a God honouring collaborative staff team
·         Excellent interpersonal skills and able to lead change management
All staff are required to be Christians, active in their local church.
The Head of Secondary is a position that requires excellent leadership, administration, communication skills and an innovative approach to classroom experience. A strong and relational leader is required to conduct change management and implement initiatives to further ready our students to be future fit.
The Secondary School is committed to creating a positive learning environment that prepares students for adulthood through high academic expectations, relational teaching, flexible learning pathways, and a supportive Wellbeing framework.
Working closely with the Principal, Assistant Principal and College Leadership Team, the Head of Secondary will be responsible for delivering the vision of the College, improving the education outcomes of students, and nurturing and maintaining positive relationships between students, teachers, the community and all stakeholders.
We welcome applications from inspirational leaders that have an exceptional understanding of educational values and principles to further enhance the outstanding reputation of this College.
This is an exciting and challenging position for someone who is able to provide innovative and energetic educational leadership.
To request an information pack, please email Fiona Burgess – fiona.burgess@bcc.nsw.edu.au
Applications close COB: 24 August 2022