Full Time
Category: Deputy/Campus Principal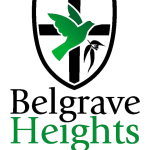 Website Belgrave Heights Christian School
ABOUT THE SCHOOL
Belgrave Heights Christian School (VIC) is a thriving and vibrant educational institution established in 1983 with over 830 students from K-12.  Situated on the edge of the Dandenong Ranges, the school offers co-educational learning from Early Years to Year 12 in a picturesque environment.
Its foundational vision, mission and values centre upon providing a rich Christ centred education in which to encourage the development and growth of Christian faith in students.    All staff support and contribute to this aim and have enjoyed immense growth and success over the years.  The school today enjoys a rich history, first class facilities and a fantastic environment in which to work. Find out more about the school and this position at www.bhcs.vic.edu.au.
ABOUT THE POSITION
With our long serving Deputy Principal receiving a promotion for next year a unique and exciting opportunity has arisen to appoint a new Deputy Principal to work within a strong motivated and committed senior leadership team. The position commences from the beginning of term 1, 2023.
Working closely with our other Deputy Principal this role will be responsible for a broad range of senior leadership areas but focusing on Teaching and Learning. Depending on the successful candidate, areas of responsibility may include
Curriculum Development
Teaching and learning planning
Staff Professional Development oversight
Learning support and enrichment oversight
Learning data and Schoolbox oversight
Parent teacher liaison
Reporting, VCAA, VCE and VASS
Whole school events and Senior Leadership team
A small teaching load and negotiated operational oversight
The Deputy Principal will lead a very capable team, reporting directly to the principal.  They will be an important strategic partner in planning, advising the principal and senior management team enabling them to make sound decisions for the future of the school.  They will be accountable for all Teaching and Learning aspects of the running of the school.
ABOUT THE PERSON
We are looking for a high capacity, motivated, creative, and competent leader who fully embraces the vision of the school and can provide strong leadership and direction in all aspects of their Deputy Principal portfolio.  As well as strong interpersonal and communication skills, they will have teaching and learning expertise, high EQ and strong management skills to engage effectively with a wide variety of stakeholders.
The successful candidate will embrace the vision of the school and have a clear understanding of governance, being able to work collaboratively with the principal, senior management team, staff and wider school community
Most of all the successful candidate will have exemplary integrity and character, and ability to build trust and confidence quickly.  They will personally model and deeply share the school's Christian faith values in their day to day functioning within the role.
TO APPLY
Expressions of interest and applications are invited, outlining your work history, qualifications and faith journey. Applications will be treated in strict confidence.
A generous commensurate salary is available to the right candidate.
For further information about this position please contact Andrew 0418755711
A full position description is available on request to dpapplication@bhcs.vic.edu.au and an information pack is available via our website https://www.bhcs.vic.edu.au/careers/now-hiring-3.
Applications close Monday 15th August, 4pm and can be submitted to the Principal, Mr Peter Cliffe at dpapplication@bhcs.vic.edu.au
An acknowledgement of your application being submitted will be emailed to the applicant within 24 hours of submission. If an applicant does not receive an acknowledgement email please contact the Principal's PA, Mrs Juliette Krens, on 0397546435 during school hours.