Full Time
Category: Teaching Staff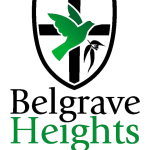 Website Belgrave Heights Christian School
ABOUT THE SCHOOL
Belgrave Heights Christian School (VIC) is located in the Dandenong Ranges, Victoria and is a thriving and vibrant educational institution established in 1983 with over 850 students from Kinder- Year 12.
The School's foundational vision, mission and values, aim to provide a rich Christ-centred education in which to encourage the development and growth of Christian faith in students. All staff support and contribute to this aim. The School has enjoyed immense growth and success over the years resulting in a rich history, first class facilities and a fantastic environment in which to work.
Please visit our website at www.bhcs.vic.edu.au for more details.
ABOUT THE POSITIONS
We are looking for some high quality teachers to join our enthusiastic, close knit team, commencing from Term 1, 2023.  There are multiple positions available across a number of the following key teaching methods:
Senior English (Yrs 9-12), experience in VCE English would be advantageous
Secondary Maths
Secondary Science, including general and VCE sciences
VCAL Numeracy
VCE Business Management
The positions available may be part-time or full-time and may include multiple teaching methods depending on the skills and qualifications of the applicants. The successful applicants will have the appropriate VIT registration and qualifications and will adhere to the School's ethos.
As a Child Safe School we promote the safety, wellbeing and inclusion of all children, including those with a disability. As such, the Staff Code of Conduct and Child Safe Policies must be adhered to, resulting in all applicants undergoing rigorous reference, background and identity checking.
TO APPLY
Applicants are invited to submit their Resume together with 3 references (one preferably from a current Minister/Pastor) by 5pm on Wednesday 31 August 2022 to applications@bhcs.vic.edu.au