Part Time
Category: Support Staff – Admin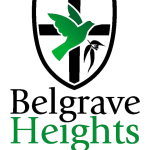 Website Belgrave Heights Christian School
ABOUT THE SCHOOL
Belgrave Heights Christian School (VIC) is located in the Dandenong Ranges, Victoria and is a thriving and vibrant educational institution established in 1983 with over 850 students from Kinder- Year 12. The School's foundational vision, mission and values, aim to provide a rich Christ centered education in which to encourage the development and growth of Christian faith in students. All staff support and contribute to this aim. The School has enjoyed immense growth and success over the years resulting in a rich history, first class facilities and a fantastic environment in which to work. Please visit our website at www.bhcs.vic.edu.au for more details.
ABOUT THE POSITION
With the growth and expansion of our finance team, an opportunity has arisen for a highly capable and experienced Finance Officer to assist in our Finance Department. The successful applicant will require an appropriate level of training, skills and experience to fulfil the requirements of this role. This is a part-time position, 5 days per week during school hours. This will be a mostly school term- based role, but will require some additional days during term breaks.
Responsibilities will include:
·          Processing of payroll
·          Issuing of school fees and accounts receivables management
·          BAS preparation
·          Reconciliation of Accounts
It is essential that the successful applicant have, or be able to demonstrate, the following:
·          Evidence of full vaccination status plus booster, as required for Educational Facilities under Pandemic (Workplace) Order 2022 (No. 8)
·          Previous finance administration experience, particularly in payroll processing
·          Excellent attention to detail
·          Outstanding organisational and time management skills
·          Strong interpersonal, verbal & written communication skills
·          Be experienced and proficient in MYOB or similar finance software
·          Be experienced and proficient in Microsoft Office Suite, particularly in Excel
·          Experience with Synergetic Student Management System would be advantageous
·          Have, or be able to obtain a current Victorian Working With Children Check
·          Adhere to and support the School's mission and ethos
As a Child Safe School we promote the safety, wellbeing and inclusion of all children, including those with a disability. As such, the Staff Code of Conduct and Child Safe Policies must be adhered to, resulting in all applicants undergoing rigorous reference, background and identity checking.
TO APPLY
Expressions of interest and applications are invited, outlining your work history, qualifications and faith journey.  Applications will be treated in strict confidence. Applicants are invited to submit their Resume together with 2 references (one preferably from a current Minister/Pastor) by 12pm on 4 June, 2022 to applications@bhcs.vic.edu.au