Part Time
Category: Other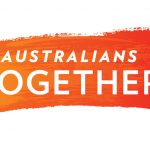 Website Australians Together
0.8 FTE (4 Days) | Negotiable (Head office based in Adelaide)
·   Are you a ready to edit curriculum resources and digital content with a purpose?
·   Are you ready to use your experience and skills to help change the narrative of Australia's shared history?
·   Are you interested in seeing better outcomes for First Nations people?
ABOUT AUSTRALIANS TOGETHER
Australians Together is a not-for-profit organisation that believes better outcomes for Aboriginal and Torres Strait Islander people begin with a change in perspective of all Australians. We help non-Indigenous people learn the true story of our shared history, understand how it's still having an impact today and find meaningful ways to respond.
We support teachers to confidently teach Aboriginal and Torres Strait Islander perspectives. We do this by creating curriculum and professional learning resources to teachers. We also have resources for workplaces, churches, and all people who call Australia home.
THE ROLE
As Curriculum & Communications Editor, your role is to edit Australians Together's resources and content to ensure they're accessible, engaging and meet Australians Together's quality standards. You'll edit curriculum resources created to help teachers embed Aboriginal and Torres Strait Islander perspectives into teaching, learning and assessment materials, and meet AITSL Standards 1.4 and 2.4. You'll edit digital content across various mediums from website, social media to quarterly business reports. While you're editing you will ensure that Australians Together's tone, language, brand and style guidelines are followed to ensure a consistent voice throughout our resources.
YOU ARE…
·     An excellent editor: You can quickly edit other people's writing from curriculum resources to reports, for flow and accuracy all communications connect with and engage our audiences.
·     A Brand custodian: Ensure all curriculum resources and communications content reflects our brand, standards and guidelines, tone of voice, language and style across all mediums.
·     Detail-oriented: you are a stickler for style, spelling and grammar and have an excellent eye for detail. You can plan, juggle and organise your goals and tasks to ensure that everything is running smoothly.
·     Proactive and can-do: you're an enthusiastic self-starter with a can-do approach. You thrive in a team environment and are able to work independently when needed.
·     A fast learner: You have an incredible ability to adapt to change and challenges whilst keeping your cool.
KEY REQUIREMENTS
Essential:
●      A degree or relevant qualification in journalism, media, editing, communications, or equivalent experience
●      2-5 years professional editing experience
●      Demonstrated experience in editing or professional proofing across a range of mediums
●      Knowledge of best practice content principles for web, social media and email marketing, and a great knowledge of SEO
●      Experience in website and social media development and maintenance
●      Experience working with Indigenous or other non-dominant cultural communities
●      Excellent written and oral communication skills
●      Strong relationship-building and negotiation skills
●      Advanced Microsoft Words skills, including the proficient use of Word styles
Desirable:
●      Experience working with Adobe PDF markup
●      Working knowledge of the Style Manual: for authors, editors and printers, 6th edition, Commonwealth of Australia & Snooks & Co.
●      Experience making editorial corrections in InDesign files
●      Experience editing curriculum resources
●      Applicants need to have suitable work-from-home accommodation. Regular scheduled office attendance is required if based in Adelaide
TO APPLY
Contact careers@australianstogether.org.au if you'd like a detailed job description or email your CV and cover letter if you think you're the right fit. Applications close midnight Sunday April 11, 2021.
We're committed to creating a culturally safe workplace. We encourage Aboriginal and Torres Strait Islander people and people from diverse cultures, abilities and identities to apply.