Full Time
Category: Other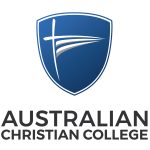 Website Australian Christian College - Moreton Ltd
Providing Christian Education to Australia
Australian Christian College – Moreton, QLD
About ACC
Australian Christian College (ACC) is a national brand with eleven schools in five states. The ACC school network is the largest non-government distance education provider in Australia.
ACC Moreton is a co-educational, P-12, Christian school offering on campus education to 700 students in Caboolture and 1,000 online education to students across Queensland and internationally.
About the role
An opportunity exists to work in a committed Christian team to develop and implement strategies that maximise and maintain marketing impact on OnCampus and Online enrolments.
This position is expected to start Term 1 2022.
About you
You have suitable qualifications in marketing.
You possess a capacity to work and develop in a growing school with a collaborative approach.
You're highly motivated and able to build the school enrolment.
You're confident in the use of technology.
You're able to provide marketing and media support, as well as social media and web skills.
You're able to create and coordinate student recruitment promotional events and manage public relations and communications for the College.
You're able to engage and build strong relationships with and partnerships with the College's external stakeholders and alumni.
You're able to drive publicity for College events as well as marketing/enrolment events.
You will have a great attention to detail, with strong English and editing skills, as well as able to manage publications and small marketing material.
You have a servant heart and vibrant Christian faith.
You will have a dynamic and outgoing personality.
You will be highly organised with strong marketing skills.
You will be highly empathetic and able to work with a Head Office Marketing team.
You'll thrive when working collaboratively and when given the opportunity to show initiative.
Benefits
Work with a dedicated Christian team.
Be part of a faith community that shares regular devotions and prayer.
Play an active part in growing the school and providing quality Christian education to students in need.
How to Apply
Only applicants who apply via the link below will be considered:
https://www.acc.edu.au/careers/moreton-qld/marketing-officer/