Casual
Category: Teaching Staff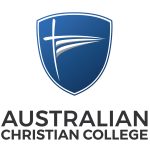 Website Australian Christian College - Marsden Park Ltd
Providing Christian Education
About ACC Marsden Park (NSW)
Australian Christian College (ACC) is a national brand with eleven schools in five states. The ACC school network is the largest non-government distance education provider in Australia.
The College is located in the thriving North West growth corridor of Sydney in a semi-rural setting and is experiencing sustained growth. The area has been targeted for fast-tracked development and the school has an exciting strategic plan in place.
ACC Marsden Park is a K-12, co-educational, Christian school located in North-West Sydney. We are an actively growing school with an exciting future. In 2022, over 800 students are learning with us on-campus and over 400 students via our Distance Education program for a total enrolment of 1200+ students.
We're praying for the right staff to come and join our team, and we're thankful that you would consider our College as a place where you will have meaningful relationships and do meaningful work.
We would encourage you to learn more about our College to see if you might be a good fit for our vision and culture. In addition to our College website, you can watch an interview with our Principal here, and you can learn more about our staff culture by downloading a copy of the ACC Way.
We are currently looking to build our pool of casual teachers who can support the College immediately.
As a learning community, we have been influenced by:
Atomic Habits by James Clear
Dare to Lead by Brene Brown
Leadership & Self-Deception by the Arbinger Institute
Classroom Behaviour by Dr Bill Rogers
Explicit Direct Instruction & Project-Based Learning
High Tech High in San Diego, USA
Michaela Community School in London, England
About the role
An opportunity exists to work in a committed Christian team providing relief and support in various subjects across primary and secondary.
About you
Living out your faith in a Christian school community
Contribute to the holistic care and welfare of students
Dynamic and enthusiastic Teacher
Exemplary Classroom practitioner
Excellent understanding of NSW curriculum
Create an exciting and vibrant learning environment
Highest standards of professionalism, flexible and has the ability to work within teams across K-12
Meet the requirements of any relevant Public Health Order
Benefits
Work with a dedicated Christian team.
Be part of a faith community that shares regular devotions and prayer.
Play an active part in growing the school and providing quality Christian education to students in need.
How to Apply
Only applicants who apply via the link below will be considered:
https://www.acc.edu.au/careers/marsden-park-nsw/casual-relief-days-mp