Part Time
Category: Teaching Staff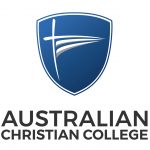 Website Australian Christian College - Hobart
Providing Christian Education to Australia
Australian Christian College – Hobart, TAS
About ACC
Australian Christian College (ACC) is a national brand with eleven schools in five states. The ACC school network is currently experiencing sustained growth in student numbers.
Our Hobart campus is a co-educational K-10 school with a reputation for academic progress, character development and student care. This is supported by our approachable staff who are committed to helping students thrive. While the school community is small, the learning culture is strong and the potential to grow is great.
About the role
Are you passionate about communicating with the deaf community? Are you inspired to teach others to be more inclusive? Do you know Auslan and have a passion for education? Then this position may be for you.
Australian Christian College – Hobart is dedicated to developing Auslan as our schoolwide LOTE focus. Foundations have already been laid to integrate Auslan into every classroom in a holistic way and we need the right person to take it to the next level.
This position is 0.25 FTE with a teaching load spread across 2 days. The role will commence in January 2022.
About you
You know Auslan.
You are registered to teach in Tasmania and have a current WVVP.
You're highly motivated to see students develop spiritually, socially and academically.
You are motivated and equipped to teach from Kindergarten to Year 8.
You're confident in the use of technology.
You have a servant heart and vibrant Christian faith.
You have a dynamic and outgoing personality.
You are highly organised and exhibit a growth mindset.
You have excellent communication skills and can liaise with parents, students and the deaf community.
You'll thrive when working collaboratively and when given the opportunity to show initiative.
Benefits
Work with a dedicated Christian team.
Be part of a faith community that shares regular devotions and prayer.
Play an active part in growing the school and providing quality Christian education to students.
Work part time
How to Apply
Only applicants who apply via the link below will be considered: